Comprehensive Cardiac Profiles may enhance your service.
DTo prevent or alleviate heart diseases, actions must be taken. A sudden upsurge of blood pressure or cholesterol level earns you a lecture on healthy lifestyle changes. Heart attack and stroke survivors are often told to alter their exercise pattern, diet, and unhealthy habits. While some people managed to overhaul their poor living habits with ease, the rest of us find it more challenging. Instead of turning your whole life upside down, you may try to improve your heart health with a series of small changes.
With our informative cardiac report from the HOTMAN System, you can keep track of your heart with the changes you made in your diet and lifestyle.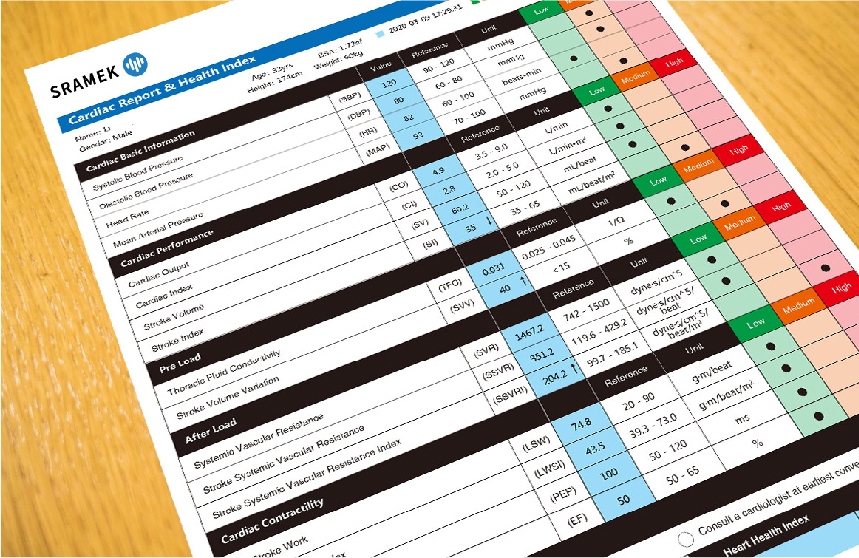 Cardiac Profile Report on Heart care and wellness.